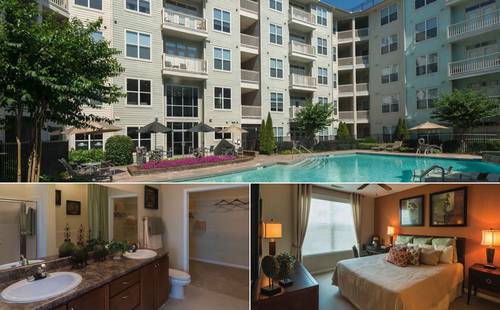 Blocks
PASSCO
This is offering comes from Passco and consists of a single 400-unit apartment complex in Dunwoody, GA. The property was built in 2008 and is located roughly 16-miles north of Atlanta.
Investment Highlights
Yr. 1 Cash-on-Cash

5.00%

Initial Occupancy

96.75%

Est. Time Horizon

None YEARS

Current Cash Flow
Yr. 1 Cap Rate to Investor

4.93%

Investor Purchase Price

$84,750,000

Total Offering Size

$37,950,000
Loan Information
This offering is using 10-year debt, with the first 5-years interest only, and fixed interest at 3.88%.
Yr. 1 DSCR

2.15

Loan-to-Offering

55.22%
Tenant Information & Lease Terms
This offering is a typical multifamily property. Leases are generally 12-months. No concessions are currently being offered to tenants.
Key Positives
Property rents are 65% below the high end of the market for 1 bedroom units and 53% for 2 bedroom units.

Population and incomes are strong across the 1, 3, and 5-mile area.

Sponsor intends to upgrade the property through exterior paint and full bottom floor rennovations.

No concessions or discounts being offering by current property management group.
Key Risks to Consider
Local competition is high and a large amount of units either planned or under construction. This could affect occupancy and future rent growth. The submarket saw 3,000 new units added in 2017.

The 4.93% cap rate for this offering is low although the sales comps cap rate average is 4.89%. Nevertheless, with interest rate set to increase and historical cap rate compression there is a risk that investors buying in to a market at the height may find a full return of capital difficult if a recession occurs.
Investment Sponsor Information
PASSCO
According to the sponsor's website: "Since 1998, Passco Companies, LLC has operated throughout all market conditions and cycles. The company has acquired over $4 billion in multifamily and commercial real estate in the United States. Since its inception, Passco Companies has become a recognized provider of investment opportunities in real estate projects.
Passco Companies is directed by a team of dedicated senior real estate professionals whose experience in the business averages 34 years, and who, collectively, have acquired over $30 billion in investment real estate projects."