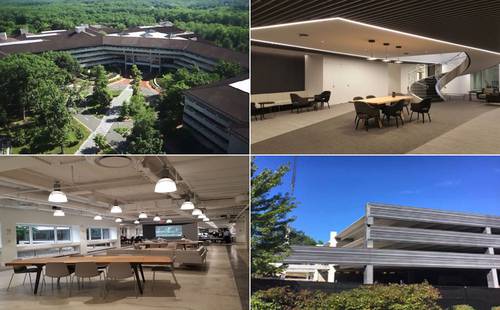 295 BR Holdco
Net Lease Capital Advisors
295 BR Holdco from Net Lease Capital Advisors is a Net Leased offering of the Verizon Headquarters in the city of Basking Ridge, NJ. There are a total of 7 buildings in the corporate headquarters.
Investment Highlights
Yr. 1 Cash-on-Cash

0.00%

Initial Occupancy

100.00%

Est. Time Horizon

20 years YEARS

Current Cash Flow

0.00%
Yr. 1 Cap Rate to Investor

3.94%

Investor Purchase Price

$750,627,007

Total Offering Size

$99,458,079
Loan Information
The loan is for a total of $651,168,928 and is from Wells Fargo Bank. It is for a term of 20 years and is amortizing on a 30 year schedule. There is a senior and subordinate loan on the property. The Senior loan is 91% of the total amount with an interest rate of 3.812%. The subordinate loan is the other 9% of the total amount and has an interest rate of 10.73%
Yr. 1 DSCR

1.0

Loan-to-Offering

86.75%
Tenant Information & Lease Terms
The lease is for a term of 20 years beginning in 2015 and has an additional 25 years of rent extension options in 5 year segments. The lease is NNN to the trust. The tenant has a right of first refusal on the property and may purchase the property at the same terms as a potential third party buyer. Verizon Communications guarantees the leases and they are an investment grade company with a Baa1 from Moody's and a BBB+ from S&P.
Key Positives
The lease is guaranteed by Verizon Wireless Corporation who has an investment grade credit rating of Baa1 from Moody's and BBB+ from S&P.
Key Risks to Consider
Verizon Wireless has the right of first refusal to purchase the property. This makes a potential sale more difficult as buyers may not make offers on the property. Additionally it may delay the sales process as negotiations are completed.

Environmental issues have been found at the property. These issues have been attributed to the kind of business being conducted by the tenant and former tenant (AT&T). These conditions are the responsibility of the tenants and liability should not fall onto the trust, unless the tenants leave.
Investment Sponsor Information
Net Lease Capital Advisors
According to the sponsor's website: "Net Lease Capital is a leading investment and advisory firm in the single tenant net lease arena. The majority of our team has been with the firm for over 10 years.
Net Lease Capital buys single tenant net lease properties for its own account, with the capacity to underwrite and close quickly. The firm acquires existing properties and also provides debt and construction equity for properties being developed, with a firm takeout upon completion.
Combining tax strategies and advantageous debt with the highest quality assets to achieve our clients' tax and financial objectives. We offer real estate related tax solutions, including: 1031 exchange replacement property, debt and strategies & partnership dissolution and restructure strategies."