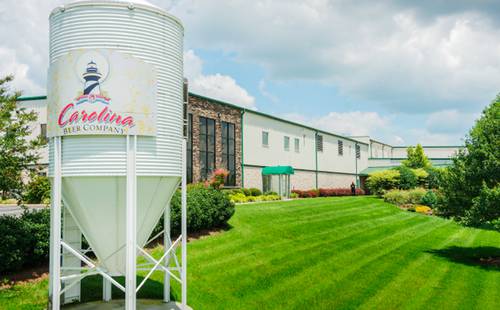 Carolina Industrial
Capital Square Realty Advisors
This offering is to purchase an industrial warehouse in Mooresville, North Carolina. The property was built in 2005 and is occupied by the Carolina Beverage Group on a long-term triple-net (NNN) lease term set until 2036.
Investment Highlights
Yr. 1 Cash-on-Cash

6.25%

Initial Occupancy

100.00%

Est. Time Horizon

None YEARS

Current Cash Flow
Yr. 1 Cap Rate to Investor

5.83%

Investor Purchase Price

$20,362,500

Total Offering Size

$8,630,000
Loan Information
The loan (guaranteed personally by the Sponsor's CEO and Founder, Louis J. Rogers) is a 10-year term with a fixed-interest rate of 5.030% (5-years of interest-only). After two years, defeasance can occur with a penalty.
Yr. 1 DSCR

1.98

Loan-to-Offering

57.62%
Tenant Information & Lease Terms
Carolina Beverage Group is a beverage packing specialist operating in a state-of-the-art facility. With a capacity to produce 38-million cases annually, the company packages for some of the largest national and international beverage brands (including, Jim Beam, Pepsi, Red Bull, Monster Energy, Rockstar Energy, and Switch). Excellent customer service and cutting-edge innovation have made this facility a one-stop-shop for beverage producers. Carolina Beverage Group's credit rating was recently withdrawn from B3 due to a full debt payment in May 2018.

The lease is in the second year of a 20 year term (expiring April 30, 2036), and includes the option of two 5-year term extensions. The terms are triple-net (NNN) with a 2.5% annual rent escalation.
Key Positives
The tenant is deeply rooted in the area; unlikely to vacate.

The Sponsor's CEO/Founder has guaranteed the loan.

The lease is long-term, triple-net, and includes rent-escalations.
Key Risks to Consider
The tenant lost their credit rating in 2018 due to a debt payment. (*The tenant's financials have not been disclosed for a due diligence review.)

A low CAP rate of 5.83%. (*The Sponsor's cap (6.58%) is below the sales comp average.)
Investment Sponsor Information
Capital Square Realty Advisors
Capital Square 1031 is a national real estate investment and management company. The firm sponsors institutional-quality real estate exchange programs that qualify for tax deferral under Section 1031 of the Internal Revenue Code. Capital Square uses the Delaware Statutory Trust (DST) structure to make quality real estate available to a larger number of investors.